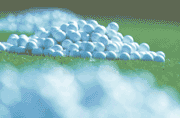 2016 Tournament Dates
Two Man Scramble April 30th - May 1st @ Greatlife, Muni
Four Ball June 3rd-5th @ Muni, SCC, Greatlife
Medal July 8th-10th @ SCC, Muni, Greatlife
Two Man Scramble and Four Ball entry procedure
The entry procedure for the two SCGA team tournaments (Two Man Scramble and Four Ball) is to mail an entry with the names of both competitors to the SCGA at PO BOX 1083 Salina, KS 67402. If one of the players must withdraw, then the original entry is void. Therefore, a new entry must be mailed to the SCGA with the names of the new team members. Other entry qualifications are listed on the About SCGA page.

SCGA tournament eligibility
In order to participate in SCGA tournaments, a player must be a resident of Saline County OR be a member at one of the three 18-hole Saline County courses (Salina Municipal, Salina Country Club, Great Life-Salina).